National Indigenous History Month has been observed every June in Canada for the last 12 years. The celebration and recognition of the First Nations, Inuit and Métis peoples' history, culture and contributions to Canada happens during this month as we commemorate their Canadian history. 
We want to honour all of the Indigenous peoples that have had an impact on this country. Learning about the meaning behind National Indigenous Day, when it is and how to celebrate it are just the beginning steps. Recognizing the land we are on, learning Indigenous greetings and supporting Indigenous businesses are a few additional ways we are encouraging people to show their support for this day.
National Indigenous Day 2021 – When is Indigenous peoples' day?
June 21 is National Indigenous Peoples Day in Canada. We use this day to recognize and celebrate the unique heritage of the First Nations, Inuit and Métis peoples in Canada. Each of these groups is known as Aboriginal peoples and although they are similar, each has its own distinct culture and beliefs.
National Indigenous Peoples Day was originally known as National Aboriginal Day. Governor General Romeo LeBlanc announced this in 1996. This was the result of various consultations and statements of support made by various Indigenous groups: 
The National Indian Brotherhood in 1982

The Sacred Assembly in 1995

The Royal Commission on Aboriginal Peoples in 1995
2017 is when the Prime Minister's statement was issued regarding the renaming of the formerly known National Aboriginal Day to National Indigenous Peoples Day.
By providing funding for different community celebrations, the Canadian Government is able to show its support for this day.
National Indigenous Day Events – Virtual Activities
Across the country every year there are events hosted by each region to commemorate National Indigenous Peoples Day. Typically, these events are held in person at parks or community centres. Due to the nature of the COVID-19 pandemic, this year the activities are going to be held online.
To find more about the National Indigenous Peoples Day virtual activities, visit Celebrate Canada. There are also a variety of First Nations, Inuit and Métis-led virtual activities to learn more about by visiting:
Why Do We Celebrate National Indigenous Peoples Day
We celebrate National Indigenous Peoples Day in Canada because of all the contributions they made to Canada. The rich and diverse cultures of the Indigenous peoples are very important to us as Canadians. There are many different types of Indigenous nations, and it should be our duty as Canadians to learn more about them. This is why National Indigenous Peoples Day is a great opportunity to learn about and celebrate this amazing and unique community.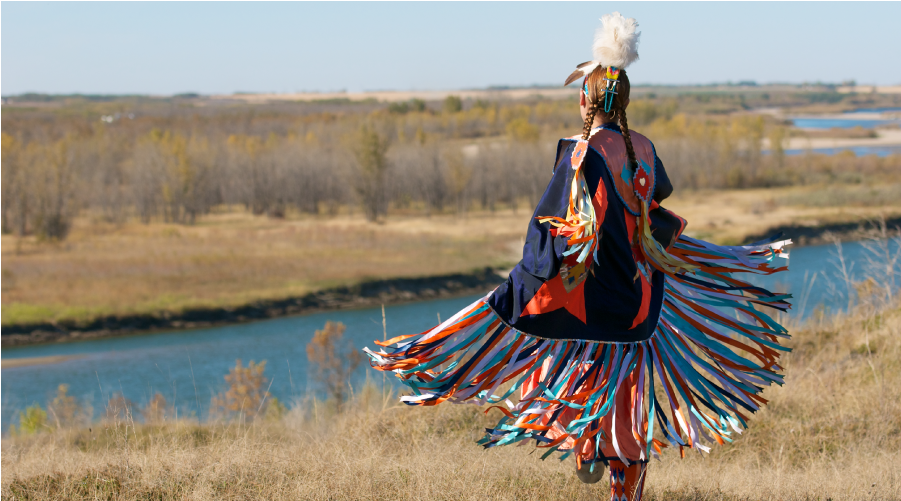 How to Celebrate National Indigenous Peoples Day
Even though we are stuck at home this year for National Indigenous Peoples Day and can't attend any sort of event, there are still ways to celebrate this special day.
1. Learn an Indigenous language. 
We know how difficult it is to learn a new language. Nobody expects you to learn it overnight, but learning specific Indigenous greetings or phrases means more than you think to the community. 
2. Know and understand whose land you're on.
If you're non-Indigenous, the land you live on is colonized. By learning whose land you are on, you are respecting that community. Robertson has campuses on treaty territory and we always do our best to bring awareness to that. On behalf of Robertson: 
"At Robertson College, we acknowledge that we work and study:
In Winnipeg on Treaty 1 territory, the traditional gathering place of the Anishinaabe, Cree, Oji-Cree, Dakota and Dene people and the traditional homeland of the Métis people.
In Edmonton on Treaty 6 territory, a traditional gathering place, travelling route and home for many Indigenous Peoples including the Nehiyawak/Cree, Tsuut'ina, Niitsitapi/Blackfoot, Métis, Nakota Sioux, Haudenosaunee/Iroquois, Dene Suliné, Anishinaabe/Ojibway/Saulteaux, and the Inuk/Inuit.
In Calgary on the traditional territories of the Blackfoot Confederacy (Siksika, Kainai, Piikani), the Tsuut'ina, the Îyâxe Nakoda Nations, the Métis Nation (Region 3), and all people who make their homes in the Treaty 7 region of Southern Alberta."
The awareness you bring to the Indigenous land is very important in showing support to these communities. 
3. Be an ally of Indigenous people.
Learning how to be an ally to the Indigenous people is very important if you want to be an ally. To learn how to be an ally, there is an outline created by an Anishinaabe-kwe scholar that you should consider reading and downloading here.
4. Support Indigenous businesses and services.
Supporting Indigenous businesses is always important, but if you're searching for a way to show your support for Indigenous Day, this is a great way to do so. 
Here is an Indigenous-owned business directory to help get you started.
5. Consume Indigenous media.
Whether it's a podcast, film, documentary or music, watching or listening to Indigenous media is another simple (and often free) way you can support the community. Find more Indigenous media here.
6. Do your part. 
It doesn't take much. Anything outlined above is a great way to start celebrating National Indigenous Peoples Day and supporting the community. If everyone did just one thing, it would have such a positive impact on our Indigenous communities. 
If you want to get involved with your local Indigenous community, you can also consider: 
Volunteering

Taking a course

Donating 

Listening

Attending an event when it's safe to do so
Indigenous Peoples' Hardships in Canada
Although we love to spend this time celebrating all of the interesting components of the Indigenous cultures and traditions, it is important to note the way the Indigenous peoples have suffered. The history between the Indigenous peoples and Canada is not all positive, and although we are trying to amend that relationship, it wasn't too long ago that the Indigenous people faced harmful discrimination. 
Although we have tried to make things better across the country, there are still issues that the Indigenous face, and it's important to acknowledge them so that we can be aware and hopefully be part of the solution. 
Poorer health

Lower levels of education

Inadequate housing or crowded living conditions

Lower income levels

Higher rates of unemployment

Higher levels of incarceration

Higher death rate among children and youth due to unintentional injuries

Higher rates of suicide
There are a few of the main issues that the Indigenous communities are presently dealing with. Being aware of it is a great first step in lending a hand to these peoples and being a part of the change their communities need. 
Robertson Celebrates
Typically, when the Robertson College campus is open they offer all students access to spiritual support services including water ceremonies, courses, field trips, guest speakers and access to the prayer room. 
Showing our support for Indigenous peoples is nothing new to us. We take pride in our Indigenous communities and want to provide them with all of the support and resources they may need. 
Robertson College also understands that there can be many reasons why a student may fall under mental hardships. That is why we offer the keep.meSAFE program which is a Mental Wellness Student Support Program. We know that for Indigenous students, this time may be hard for you. We want to be there for all of our students, especially during their times of need. 
Robertson College encourages everyone to celebrate National Indigenous Day this year and would like to acknowledge our very own Indigenous community. The Indigenous students and faculty at Robertson College do not go unnoticed and we appreciate having you as part of our school. Robertson wouldn't be the same without you.