Most of us use screens every day. Whether your online banking, chatting with friends on social media, responding to emails or saving your work in the cloud, computers, phones, laptops and tablets are part of our day-to-day work and social activities. But who protects the information you share online? Cyber security professionals. 
If you've never heard of the cyber security field, we'll tell you what to expect including why the work is important, the different cyber security jobs you can find, important skills to have as well as how you can jumpstart your career.
What is cyber security? 
Cyber security at its core is about data protection. As a cyber security professional, your job is to keep information systems secure, protect the personal data on those systems and come up with solutions to prevent future data breaches. 
While data protection is at the heart of the job, these professionals can wear many other hats. They may be in charge of training a team on how to protect data. They may provide security guidance to business users who are using cloud technology and other data storage services. Cyber security professionals may also advise businesses on new data management procedures and ways to improve IT business processes. 
The good news about this field is there are plenty of jobs and they're in high demand. The number of cyber security jobs grows by 7% in Canada every year (and with the world being online, it certainly makes sense). 
Why is cyber security important? 
Technology is a major part of our lives and it's used in nearly every major societal system. In 2018, Canada was actually the third most targeted country to possible cyber attacks. This goes to show that even a small market can be targeted and given the number of businesses that rely on technology, keeping that data secure is incredibly important. 
Here's a list to give you an idea of all the systems and businesses that rely on cyber security protection.
Finance and banking.

Cyber security professionals work to keep your banking and personal information as well as your financial property protected. 
Health.

The health sector stores a large amount of sensitive patient information and documents that need to be protected. 
Transportation/travel.

Any time you leave the country, you have to show your passport and disclose personal data. Cyber security professionals ensure your information for ground and air transportation is kept safe. 
Government.

Government systems store and document a lot of private information which, if it were breached, could cause mass destruction throughout entire countries. 
Communications.

Whether it's public or private communications, you'd certainly want your personal emails, texts, social media conversations and web-browsing activity to be kept confidential.
Safety and law.

Emergency response teams and police use call-centers and interactive voice response systems to help others. These systems require security measures to keep your data safe. 
Energy resources and utilities.

Believe it or not, cyber criminals will target industrial energy and control systems to steal data and even cause physical damage. 
Half the battle is cyber security awareness – both knowing the potential threats and how to protect your personal information. Did you know 2 in 5 Canadians have been victims of a virus, spyware or malware? While you can do your part to practice safe data storage and usage, there are people out there who work to protect your information in a larger capacity. 
Let's take a deeper dive into the types of cyber security jobs you can find.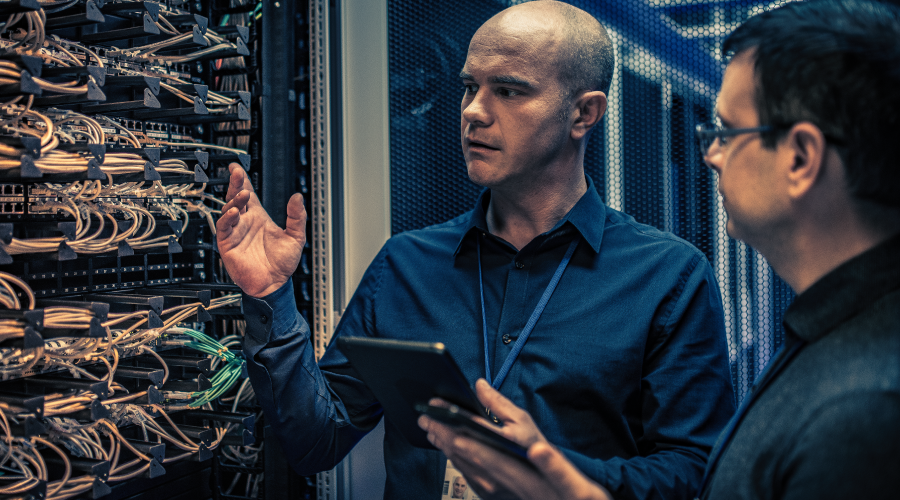 What kind of jobs can you get in cyber security? 
Cyber security jobs are in demand and highly valued – it's estimated there will be 3.5 million job openings worldwide in 2021!
Here are some potential roles you could land in the field. 
Cyber Security Specialist. In this role, you'd be responsible for maintaining network security through frequent testing and ongoing updates. This is one of the most common entry level cyber security jobs in Canada. 
Security Architect. Security architects have to think like hackers to problem-solve ways to prevent future attacks. Part of their role also involves keeping enterprise computer systems secure.
Security Consultant. Many organizations, some of which may not be as established, turn to external security consultants for advice. This role is great for someone who likes variety as the type of problem-solving you do will vary from client to client.
Security Software Developer. As a security developer, you'd get to create applications and other platforms to prevent data breaches. The most popular types of applications currently focus on protecting cloud data. 
Data Security Strategist. In this role, you'd come up with new ways to optimize data security functions and storage. You would be the brains behind new approaches for data protection. 
No matter which cyber security job you end up in, it's important to keep learning as you grow in your career. The tech landscape evolves quickly so you'll want to keep up with industry trends and changes.
Cyber security salaries in Canada
In less than one year, you could be earning $36,400 to $62,000 in an entry-level position. According to job search engine neuvoo, the average cyber security professional in 2021 is making just over $87,100 per year. Of course these salaries depend on years of experience, position type and where you work. 
Here are some of the top cyber security companies in Canada: 
What are some key skills you should have?
Though you have the opportunity to pursue a variety of cyber security jobs, there are a few key skills that span across various roles in the field. 
Here are the core skills that will help you if you want to become a cyber security professional.
Communication skills.

While it may not be the most obvious skill, cyber security professionals must have strong communication skills. You must be able to clearly articulate the issue or problem to coworkers, clients, executives and beyond, which is why this skill is so important. 
Strong problem-solving skills.

Cyber security professionals deal with new issues every day and have to be able to think creatively and quickly to come up with solutions.
Team player.

In the cyber security field, you'll often work as part of a team. You must understand your responsibilities/how they impact your team and offer to help others when they need it. 
Discretion.

Cyber security professionals deal with a lot of private and sensitive information. It's part of your job to keep certain information confidential and deal with sensitive issues professionally. 
Analytical skills.

Cyber security professionals will have to assess client needs and goals then analyze gaps that could be filled to improve their current processes.
Where do I start? 
If you're ready to start a career in cyber security, check out our new Cyber and Cloud Security diploma program. In a short 11 months, you'll gain the skills you need to keep cloud customers and organizations' information secure as well as prevent future data breaches. Start as early as April 12 in our Virtual Classroom and join an in-demand workforce. 
To keep students safe while continuing their education, we've introduced the Virtual Classroom. Students use our online platform Brightspace to tune into course lectures, submit assignments and communicate with peers and instructors. If you have any questions about virtual learning, reach out to our Student Admissions Advisors.