Nursing Assistants, Unit Assistants, and Nursing Unit Assistants are indispensable to hospitals, care facilities, regional health authorities, and health service agencies. Not only do they perform a variety of clerical tasks for the health unit, they also perform a variety of tasks to improve the comfort and health of patients.
Program Overview
The Nursing Assistant program at Robertson College provides the Health Care Aide and Health Unit Clerk training required for graduates to work in a variety of health care settings from hospitals to long-term care facilities. 
Careers
Graduates of this program are qualified to work in the health units of hospitals, supportive care facilities, and assisted living housing facilities. Graduates may choose to work as a Nursing Assistant, Health Care Aide or Health Unit Clerk.
Health Unit Clerk Training
Learn how to navigate around the Health Care Delivery System
Learn how to arrange client admissions and discharges
Be able to arrange for client tests and receive results
Prioritize requests and manage health unit operations
Learn to transcribe and process doctor's orders
Nursing Assistant Program Practicum
Valuable workplace experience is gained during two compulsory full-time practicums.  Both practicum terms are 6-weeks long and will provide you with experience working as a Health Unit Clerk and a Health Care Aide within the appropriate health care setting.
Programs You May Also Be Interested In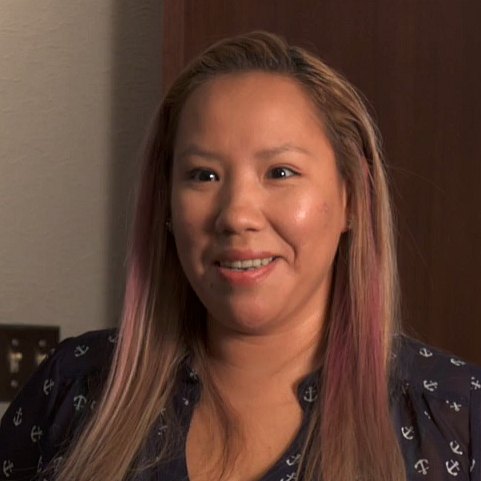 "I wanted to let you know I am now a full time employee as a Research Assistant for the Children's Hospital Research Institute of Manitoba! I am on my second day and I am so happy and thankful for everything from Robertson and the staff there and for you, who told me to never give up on myself!"
Brian Westbrook
John Graham
Lilia Baptista
Arlene Jimeno
Bernadette V. Bishop
Gilbert Ordinario
Brian Westbrook is currently the Health Computer Theory instructor at Robertson College. Brian is an experienced instructor with many years of experience teaching adult learners. Not only is Brian certified in Microsoft Office, he also teaches ESL (English as a Second Language) as well as Health and Safety courses. In his own words, "Teaching computers and English is my all". Brian has been with Robertson College since 2013. 
Brian Westbrook
John Graham teaches first aid and CPR for several Health Care programs at Robertson College. He has been teaching since 1999 and has been with Robertson College for over 6 years. He has a Bachelor of Arts at the University of Winnipeg. He is also a first aid/CPR Instructor for the Canadian Red Cross Society.
John Graham
Lilia Baptista has over 10 years of Health Unit Clerk experience, having worked in Neurosciences, Operating Rooms, and Cardiovascular department of the Health Sciences Centre.  Lilia holds a Health Unit Clerk certificate from Red River College and has passed the Medical Terminology Phase I & II from the Health Sciences Centre. She also holds a Child Day Care Management diploma, a Bachelor of Sciences in Elementary Education and a Masters in Education. Lilia currently teaches the Health Unit Clerk portion of our Nursing Assistant program in Winnipeg.
Lilia Baptista
Arlene graduated from the Health Unit Clerk program at Red River College in 1999. Since then, Arlene has accumulated over 15 years of experience as a Health Unit Clerk and is currently employed by the Health Sciences Centre in that capacity. Arlene enjoys sharing the knowledge and experience she has gained in the field over the past 15 years with her students at Robertson College. She currently teaches the Health Unit Clerk portion of our Nursing Assistant program.
Arlene Jimeno
Bernadette Bishop is a certified Health Care Aide with over 21 years of experience. Bernadette has worked with community health facilities, Concordia Hospital as well as the Winnipeg Regional Health Authority (WRHA). In 2008, Bernadette obtained her degree in Nursing from the University of Manitoba and worked as a nurse at Concordia Hospital before joining Robertson College as an instructor in 2010. She currently teaches the Health Care Aide portion of our Nursing Assistant program.
Bernadette V. Bishop
Gilbert Ordinario teaches in our health care programs including the Health Care Aide program, Health Care Aide Challenge program, and the Health Care Aide portion of our Nursing Assistant program. Gilbert started his career in health care over 20 years ago, graduating with a Bachelor of Science in Nursing at the Centro Escolar University in the Philippines. From there, he went on to earn his Doctor of Medicine and Surgery from the University of Santo Tomas. Throughout his expansive career, Gilbert has worked as a Medical Officer and Officer in Charger, Criminologists' Licensure Examination Reviewer throughout the Philippines. Gilbert enjoys sharing his knowledge, skills and real life experiences with his students. He was a part-time Professor at Quirino State University and Cagayan Valley Colleges of Quirino before moving to Canada.
Gilbert Ordinario
Let's Get Started
Fill out the form below and one of our Student Admissions Advisors will get in touch with you to guide you through enrolling for this program and answer any questions you have.