Program Overview
Global supply chain activities are projected to continue their rapid growth. As a result, there are more opportunities than ever before for professionals who are trained for effective logistics and supply chain management.
In this program, you will be prepared to:
Understand the key components of supply management including demand forecasting, inventory management, resource planning, lean thinking, and Six Sigma management philosophies
Gain an overview of Canadian business and learn the fundamentals of the Canadian economic system including understanding supply and demand, elasticity, and monopoly
Be introduced to the many dimensions of business logistics with an emphasis on physical distribution and transportation of raw materials, inputs, and finished products
Understand the operations and structure of different modes of transportation including rail, water, air and highway
Gain an understanding of operations management and how to carry out the transformation of resources into products and services efficiently
Learn purchasing fundamentals with an emphasis on strategic cost management in the face of the recent economic recession
Learn project management principles from planning to execution of projects, the roles of the project team and project manager as well as the use of IT systems in project management
Program Delivery
Online Learning
Study on your own schedule with the option to attend live lectures throughout the week to connect with your instructor.
Remote learning doesn't mean you're doing it on your own! You will always have the support of your instructors and education team through video calls, discussion boards and more.
Brightspace helps you stay on track and hold you accountable while giving you flexibility.
Visit our Online Learning to learn more about this delivery format.
International Students
The Logistics & Supply Chain Management International program is also taught through our Winnipeg campus for international students.
View International Program
Program Details
Quick Facts

Format:

Duration:
48 Weeks (12 Months)

Practicum:
4 Weeks
Learn More
Admission Requirements
Candidates interested in this program need to have their high school diploma or GED. Our admissions agents can work with you to ensure you meet the program's criteria. 
Need advice? A Student Admissions Advisor is here to support you.
Contact Admissions
Accreditation
This program has received accreditation from multiple industry bodies:
Canada
This program has been approved for advanced standing towards the attainment of the Supply Chain Management Professional (SCMP) designation.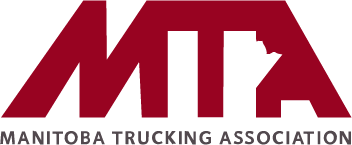 Manitoba
Robertson College is a proud member of the MTA.
Career Opportunities
Graduates will find employment with companies involved in sourcing materials, manufacturing, warehousing, and distribution or transportation of goods.
Procurement Clerk
Purchasing Agent
Purchasing Clerk
Inventory Clerk
Merchandise Control Clerk
Shipper and Receiver
Transportation Route Scheduler
Export Clerk
Warehouse Manager
Retail / Wholesale Buyer
Buyer
You could be earning in less than a year
Lifetime Career Services
Even though you'll leave Robertson once you graduate, we will support you throughout your career. Our team will help you with resume building, job hunting and interview preparation and will continue to guide you as you advance in your role.
Before you graduate, you'll be paired with a career specialist in your field who will help you find a meaningful place to start your career. As a graduate, you'll have lifelong access to student services that are committed to your success and helping you thrive.
Learn more about Lifetime Career Services.
Next Start Dates
Online on your own time with 3 real-time optional sessions per week with your instructor.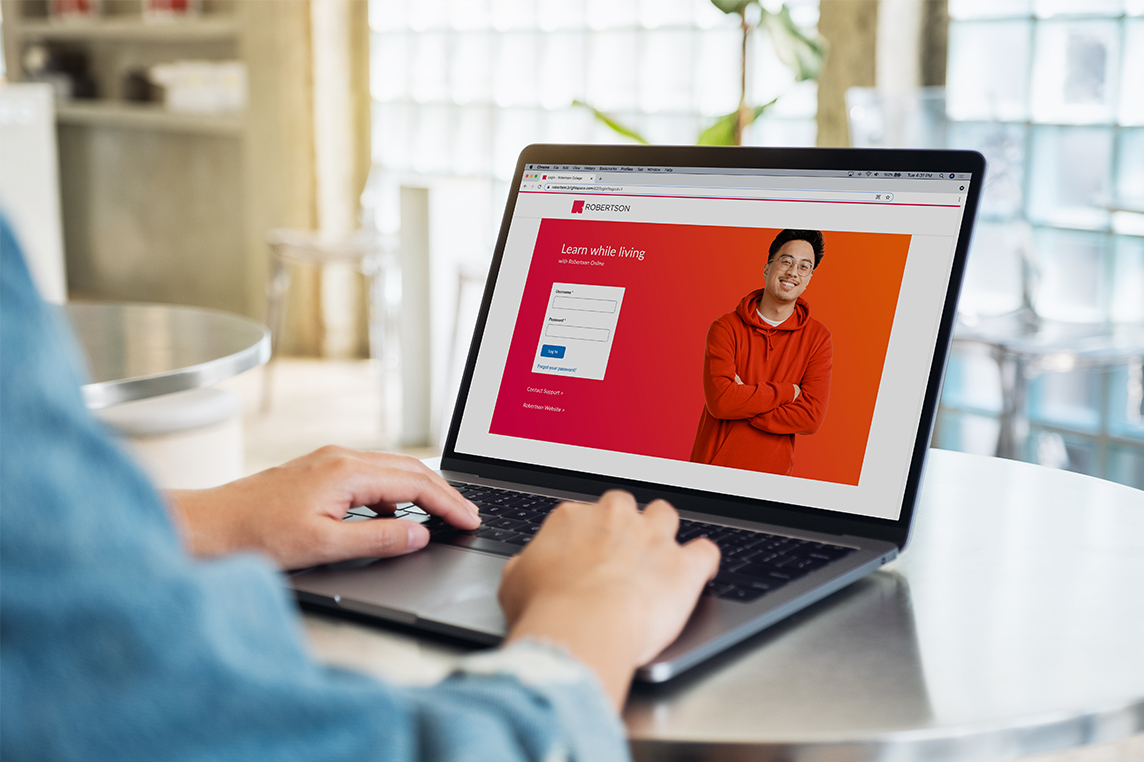 New start dates are being released all the time. Contact us for more dates.
Topics of Study
Administrative Office Procedures - 20 hours
Introduces students to common office procedures, such as human relations; organization structure and office layout; office technology; front-line reception; aspects of business communication specific to the office professional and record keeping.
MS Office Applications - 80 hours
Prepares students to perform functions common to all Microsoft Windows applications, including the ability to create and manipulate Word, Excel, or PowerPoint applications, modify the display of toolbars and other on-screen elements, use online help, and perform file management, editing, formatting and printing functions common to most Windows applications.
Keyboarding - 20 hours
Improves touch typing skills on a keyboard with a focus on improving speed and accuracy. This course increases job efficiency and and understanding of work station ergonomics.
Business Communications - 60 hours
Reviews of the essential skills for basic business writing and professional interaction. This course also emphasizes the role technology plays in the workplace to enhance communication.
Career Preparation - 40 Hours
In this course, students will be introduced to strategies for successful job searching, interviewing, and career management. Students understand who they are, the skills they offer, what to expect from professional employment, and what employers expect of them. 
Customer Service - 20 hours
Provides a foundation for customer service, and focuses on building lifelong customer relationships through the development of positive customer care approaches.
Contracts & Negotiation - 40 hours
Presents an outline of the elements of contracts and the methodology used to negotiate this essential business tool. In addition, it helps position this vital set of tools within the supply chain continuum. Students also learn how to distinguish between different types of contracts and application of different relevant strategies to achieve set business goals.
Logistics & Transportation Management - 80 hours
Introduces students to the fundamentals of transportation; physical distribution of goods through different modes of transportation, logistics planning and execution, pricing and cost decisions, regulations, public policy and future trends.
Demand Forecasting & Inventory Management - 80 hours
Introduces students to the principles, processes and methods for the effective demand and inventory in relation to other activities in the supply chain. The course examines independent and dependent demand methods.
Warehousing - 60 hours
Provides students with warehousing principles, receiving and picking processes as well as storage and handling process/equipment. Students are exposed to key warehousing concepts and learn to effectively and safely manage a warehouse.
Economics - 40 hours
Introduces students to the basic principles of economics with both a Canadian-specific and global focus.
Business Mathematics - 40 hours
Covers the fundamentals of business mathematics, starting with a review of the basic arithmetic principles. Further topics include calculating interest and determining retail pricing and profitability.
Introduction to Human Resources - 20 hours
Provides a general overview of the human resource functions that assist an organization to deliver value through proper management of the employee life cycle
Operations Management - 80 hours
Introduces students to key operations and supply chain issues. Exposes students to decisions made using a cross-functional approach in five major decision areas; process, quality, capacity, inventory and supply chain.
Project Management - 80 hours
Prepares students with the knowledge and tools to manage and execute projects efficiently and successfully.
Purchasing & Supply Chain Management - 80 hours
Introduces students to the essentials of purchasing, procurement operations operations and structure as well as strategic sourcing, performance measurement, global procurement and future trends.
Small Business Management - 40 hours
Introduces students to each aspect of starting and managing a small business, such as basic operating principles and entrepreneurial approaches. Covers development, analyzing trends, acquiring financial resources, organizational structure and business plan development, techniques for enhancing profitability and direction for managing people.
Learning Experience
Classes
Have the flexibility to live your life while going to school with our half-day classes. Our flexible start dates and small class sizes give you plenty of opportunities to learn when it's best for you and gain the hands-on skills to succeed in any industry.
Industry-Leading Instructors
Learn from industry professionals who bring real-life experience into the classroom. You can book office hours or get virtual support from your instructors through Brightspace, where you can schedule video appointments and use instant messenger to ask questions.
Lifelong Career Services
Connect with a career specialist in your field who will help you find a meaningful place to start your career. As a graduate, you'll have lifelong access to student services that will help you with resume building, interview preparation and networking.
How It Works
Getting Started
Our flexible start dates give you plenty of opportunities to plan for school and live your life around it.
Taking the Course
All Robertson Online courses are hosted on Brightspace, an online platform designed to give you everything you need to succeed in remote learning.
Entering the Workforce
Our programs set you up to adapt to industry changes and thrive in our modern digital workforce.
Visit the How It Works page to learn more about our online student experience. To learn more about how Brightspace gives you everything you need to succeed in your online courses, click here.
Financial Assistance and Funding
Robertson offers a variety of financial aid opportunities to ease students' stress and allow them to focus on their studies. If you need extra support, we have flexible funding to accommodate all our students, no matter their financial situation. Our dedicated Financial Aid Officers will help you every step of the way.
*The financial assistance and funding is not applicable for international students.
Questions about tuition and funding?
Contact Admissions
Practicum
The practicum is an essential part of a learner's program. It is both a graduation requirement and an extension of in-class learning. The practicum asks you to apply the skills, theories, and concepts that you learned in your classes in an entry-level work experience situation. 
Practicum must begin and end within the dates outlined in your program schedule and enrollment contract. Practicum is a full-time, unpaid commitment, and is jointly-procured (where you work directly with our WorkForce team to obtain a training-related placement).  Your active participation with our Workforce Team in the search for your practicum placement will enhance your career development skills, industry networking opportunities, and professional communication skills.
What Our Students Have to Say
"Your college and the vibrant instructors groomed me for a new career in Logistics & Supply Chain.  I was an Administrator back in my home country of Nigeria. I have already been hired after graduation by Calm Air.  Once again, thank you and keep up the great work!"
– Koya F., Logistics & Supply Chain Management Graduate (2016)
Let's Get Started
Simply fill out the form below and one of our Student Advisors will provide any extra information you need and get your account activated as early as today.
Program Availability
This program is neither available on campus or via Robertson Online.
Select A Campus