Program Overview
The Nursing Assistant program at Robertson College Winnipeg provides the Health Care Aide and Health Unit Clerk training required for graduates to work in a variety of health care settings from hospitals to long-term care facilities. 
Program Delivery
Hybrid Learning
A mix of online and on-campus learning.
Enjoy the flexibility of remote learning without sacrificing valuable in-person training under the guidance of your instructors.
You only come to the campus for scheduled in-person labs! The theory portion of the program is delivered online through Brightspace, our online learning platform.
Visit our Hybrid Learning to learn more about this delivery format.
Campus Locations
Program Details
Quick Facts

Format:

Duration:
46 Weeks (12 Months)

Schedule:
5 Days a Week, Monday to Friday

Practicum:
12 Weeks
Learn More
Admission Requirements
Our admissions agents can work with you to ensure you meet the program's criteria. This program is not currently open to International Students. Need advice?
A Student Admissions Advisor is here to support you.
Contact Admissions
Career Opportunities
Graduates of this program are qualified to work in the health units of hospitals, supportive care facilities, and assisted living housing facilities.
Graduates may choose to work as a Nursing Assistant, Health Care Aide or Health Unit Clerk.
You could be earning in less than a year
Lifetime Career Services
Even though you'll leave Robertson once you graduate, we will support you throughout your career. Our team will help you with resume building, job hunting and interview preparation and will continue to guide you as you advance in your role.
Before you graduate, you'll be paired with a career specialist in your field who will help you find a meaningful place to start your career. As a graduate, you'll have lifelong access to student services that are committed to your success and helping you thrive.
Learn more about Lifetime Career Services.
Next Start Dates
Monday to Friday online real-time lectures with your instructor.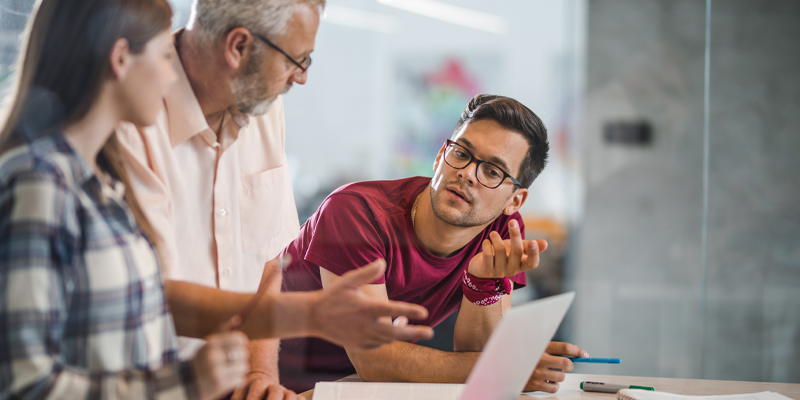 New start dates are being released all the time. Contact us for more dates.
Topics of Study
Abuse: Caring for the Individual - 20 hours
Learners will be equipped with the proper knowledge about abuse and the legal issues attached with it.
Assisting With Personal Care - 40 hours
This course is designed for learners to learn on how to assist or totally care for clients with basic hygiene needs.
Basic Medical Terminology/Anatomy & Physiology/Conditions - 40 hours
This course will introduce learners to medical terminology used in healthcare settings and the body structure and function of the major body systems.
Career Preparation - 40 hours
This course introduces learners to job search strategies, interviews, and other career management strategies.
Community Home Management and Meal Preparation - 20 hours
This course will introduce learners to their role in home management, and assisting clients with medication. Learners will also learn about the nutritional values of food and its proper preparation based on each client's care plan.
Computer Applications - 20 hours
This course prepares learners to perform functions common to Windows 10, Microsoft Office, and Google applications.
Elements include the ability to create and manipulate Microsoft Word, Excel, PowerPoint and Outlook; Google Docs, Sheets and Gmail applications; modify the display of toolbars and other on-screen elements, use online help, and perform file management, editing, formatting and printing functions common to most Windows applications.
Computer Fundamentals - 20 hours
This course provides learners with a basic to intermediate understanding of computer applications as well as an introduction to the Windows 10 operating system. Office applications include MS office word processing, spreadsheets, database, presentations, e-mail, as well as browsing the Internet and general management of files and folders.
Ethics and Legalities - 20 hours
Learners will get to know each other and be introduced to their instructor. They will learn classroom routines, set study goals and reflect on useful study skills and strategies. In addition, learners will describe their education and experience and their intentions for future employment.
Final Exam - 20 hours
In this course learners will have the opportunity to review, actively prepare and complete a comprehensive program final exam.
Health Unit Clerk Procedures - 20 hours
This course provides the knowledge and skills needed to accurately manage the admission, transfers, and discharge procedures for patients.  Also included are postmortem procedures, recording vital signs, ordering supplies, daily diagnostic test, filing, infection control, emergencies, and any special services required.
Interpersonal and Communication Skills - 20 hours
This course introduces learners to the nursing care plan and prepares them for the workplace setting to effectively communicate to clients, their family, and to the health care team.
Keyboarding - 20 hours
Learners will learn the fundamental skills to become proficient in keyboarding techniques, achieving 40 words per minute with three errors or less.
Medical Terminology, Basic Human Structure, Diseases and Disorders - 120 hours
This is an introduction to medical terminology, anatomy and physiology of the human body.  You will learn the basic fundamentals of medical terminology including word components, definitions, spelling and pronunciation, using the system approach as well as basic anatomy and physiology.
Mental Health and Cognitive Impairment - 40 hours
This course will aid learners in understanding clients with different personality disorders and sensory issues.
Orientation to Hospitals, Medical Centers, and Health Care - 20 hours
This section introduces learners to the Health Care Delivery System – departments and services, members of the health care team, facility communication systems, and client care management.
Palliative Care/Promoting Well-Being - 40 hours
Not all clients are able to express their concerns. Information on this course will help students in recognizing signs of discomfort and will assist them in providing best possible care. 
Personal and Professional Skills - 20 hours
In this section, learners will examine the process of communication.  Interpersonal behavior and communication skills will the taught.  Ethics, legal issues and management of a nursing ward will also be discussed. Completion of a Nursing Assistant Resume & Cover letter.
Safety, Mobility, and Infection Control - 40 hours
This course familiarizes learners with safe handling of clients, and prevention of infection which is vital to the role of the support worker.
Skills Lab 1 and 2 - 40 hours
In this course, learners will apply what they have learned in previous courses by practicing applicable procedures. 
The Patient's Electronic Record or Paper Chart - 120 hours
This course will provide learners with the knowledge needed to understand medications and classifications to allow learners to proficiently transcribe doctor's orders, nursing treatment orders, dietary orders, medication orders, laboratory orders and results, diagnostic imaging orders and other miscellaneous orders. Special focus is placed on the patient chart as well as the assembly and maintenance of medical forms.
Learning Experience
Classes
Have the flexibility to live your life while going to school with our half-day classes. Our flexible start dates and small class sizes give you plenty of opportunities to learn when it's best for you and gain the hands-on skills to succeed in any industry.
Industry-Leading Instructors
Learn from industry professionals who bring real-life experience into the classroom. You can book office hours or get virtual support from your instructors through Brightspace, where you can schedule video appointments and use instant messenger to ask questions.
Lifelong Career Services
Connect with a career specialist in your field who will help you find a meaningful place to start your career. As a graduate, you'll have lifelong access to student services that will help you with resume building, interview preparation and networking.
Financial Assistance and Funding
Robertson offers a variety of financial aid opportunities to ease students' stress and allow them to focus on their studies. If you need extra support, we have flexible funding to accommodate all our students, no matter their financial situation. Our dedicated Financial Aid Officers will help you every step of the way.
Questions about tuition and funding?
Contact Admissions
Practicum
The practicum is an essential part of a learner's program. It is both a graduation requirement and an extension of in-class learning.  The practicum asks you to apply the skills, theories, and concepts that you learned in your classes in an entry-level work experience situation.
The practicum for the Nursing Assistant program consists of two compulsory full-time practicums. Both practicum terms are 6-weeks long and will provide you with experience working as a Health Unit Clerk and a Health Care Aide within the appropriate health care setting.
Practicum must begin and end within the dates outlined in your program schedule and enrolment contract. Practicum is a full-time, unpaid commitment, and you will be assigned to a host site by our Practicum Team.  The practicum will enhance your career development skills, industry networking opportunities, and professional communication skills.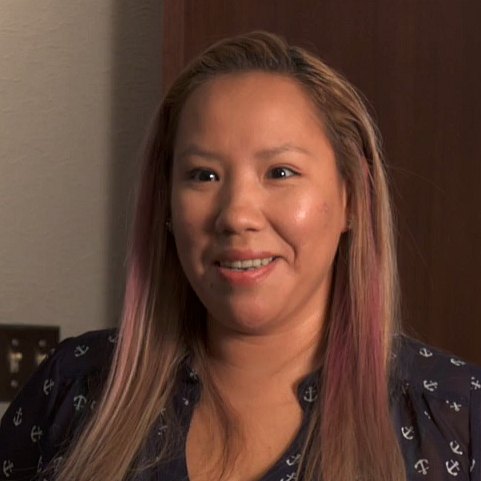 "I wanted to let you know I am now a full time employee as a Research Assistant for the Children's Hospital Research Institute of Manitoba! I am on my second day and I am so happy and thankful for everything from Robertson and the staff there and for you, who told me to never give up on myself!"
Let's Get Started
Simply fill out the form below and one of our Student Advisors will provide any extra information you need and get your account activated as early as today.
Program Availability
This program is delivered through our Winnipeg campus.
Select A Campus