Program Overview
The Software Tester program will prepare you for a fast-paced, exciting career in the tech field. While you're a student and during your industry practicum, you'll learn a variety of programming languages, testing techniques, and agile principles so you can evaluate software effectiveness and properly report your findings. As a Software Tester, you'll have the opportunity to work on a variety of applications, from financial products, video games, medical research programs, and more.
This program is well-suited for high school graduates with an interest in the tech field and junior or self-taught tech professionals who want to sharpen their skills. It is also a great program for professionals wanting to pivot their careers and get certification in a new field that draws from their existing critical thinking and analytical skills.
This program has a mandatory 120-hour practicum before graduation. When it's your time to shine, we'll help you find a placement that matches your skills and meets your goals. Your practicum is an excellent way to apply your skills with industry professionals in a real work environment, something many employers look for when hiring. When you look for that first job, you'll already have valuable experience in your back pocket.
Program Delivery
Online Learning
Study on your own schedule with the option to attend live lectures throughout the week to connect with your instructor.
Remote learning doesn't mean you're doing it on your own! You will always have the support of your instructors and education team through video calls, discussion boards and more.
Brightspace helps you stay on track and hold you accountable while giving you flexibility.
Visit our Online Learning to learn more about this delivery format.
Program Details
Quick Facts

Format:

Duration:
49 Weeks (11 Months)

Practicum:
4 Weeks
Learn More
Admission Requirements
Standard Admission
Canadian high school diploma or equivalent verified by transcript

A minimum 60% average grade in Grade 12 coursework or equivalent

Successful interview with Robertson Student Admissions Advisor

If English is not a student's primary language, proof of English proficiency is to be demonstrated by achieving a Canadian Language Benchmark level of 7 or equivalent as outlined in Robertson's English Language Policy.
Mature Admission
At least 19 years of age and one year out of high school

Successful interview with Robertson Student Admissions Advisor

Successful completion of an academic entrance assessment

If English is not a student's primary language, proof of English proficiency is to be demonstrated by achieving a Canadian Language Benchmark level of 7 or equivalent as outlined in Robertson's English Language Policy.
Contact Admissions
Career Opportunities
Software testers are in demand and are an important part of the software development process. Graduates can find employment in a variety of organizations and settings. Employment opportunities include: 
Software Developer in Test

Manual Tester

Junior Product Analyst

QA Developer

Game QA Tester

Quality Tester
You could be earning in less than a year
Next Start Dates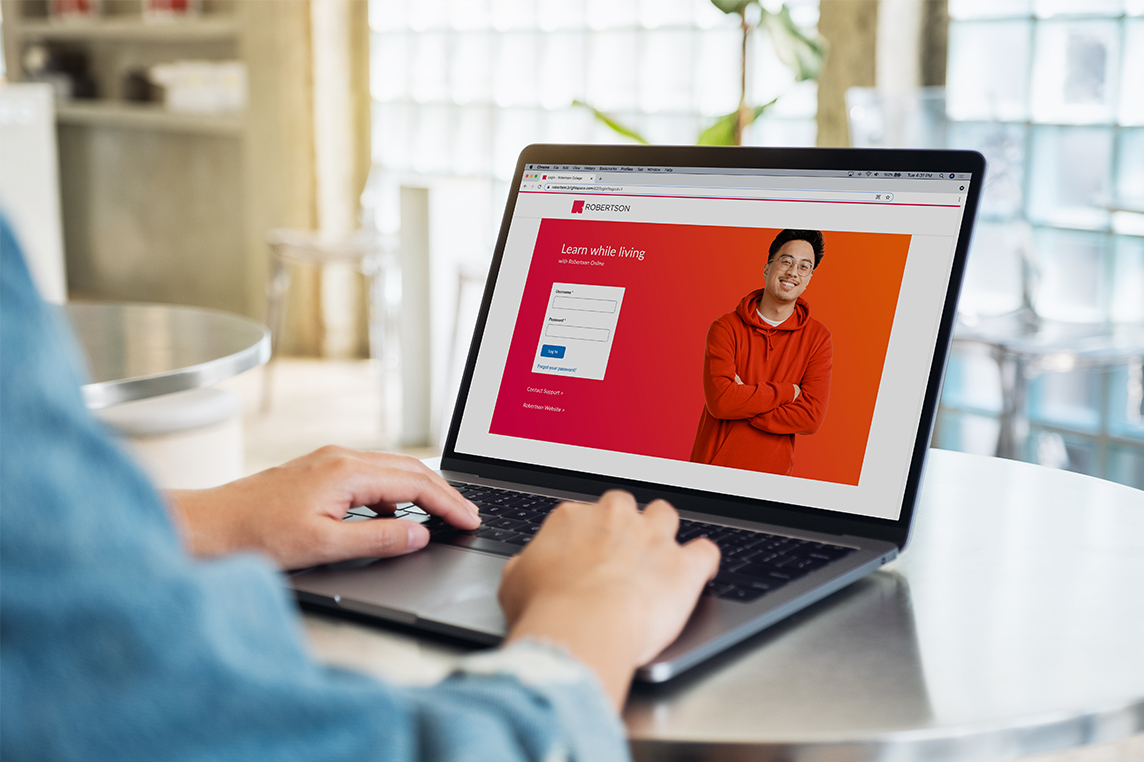 New start dates are being released all the time. Contact us for more dates.
Topics of Study
Agile Principles - 60 Hours
This course will build the foundational concepts of Agile Methodology which will allow learners to rapidly integrate in the agile team. Learners will learn the foundational concepts of Agile including the Agile Principles, Agile Manifesto and Agile Software Development Approaches. They will also explore the role of the tester and of the test.
Agile Testing - 60 Hours
In this course, learners will learn how to perform agile testing using different methods, approaches and techniques. Learners will explore how to follow and apply testing according to changing requirements and needs when working individually and as part of an agile team.
Business Analysis - 40 Hours
This course will teach the learners how to gather all the requirements from the user and define the functions to be carried out by the software. Learners will learn how to ensure that the developed system aligns with the business needs.
Business Communication - 60 Hours
Communication remains an essential skill sought by employers, regardless of discipline or field of study. Using a practical approach, learners develop strong oral, written, body language and presentation skills to become effective business communicators. Learners will continue to strengthen professional writing, speaking, reading, listening skills, as well as using technology to communicate professionally in a business context. In addition, learners will use communication technology tools to support operations in the workplace.
Characteristics Of Software Testing - 80 Hours
In this course, learners will learn different test models, levels, and types.
Ethics And Integrity - 20 Hours
In this course, learners will learn how to comply with the moral, legal, professional, and ethical obligations of software testers. 
Foundations Of Programming Language - 80 Hours
This course is an introduction to the fundamentals of computer programming including how to write, compile and execute programs. Learners will learn basic concepts of programming languages and explore Python or Javascript. This course will provide learners with foundational knowledge and skills needed for programming in any language.
Leadership And Strategy Execution - 40 Hours
In this course, learners will learn leadership theory and understand how to strategize, mobilize and guide the process of transformation and change effectively when working with a team. 
Programming Logic - 80 Hours
In this course, learners will gain understanding of modern computer programming. Learners will acquire introductory skills in problem analysis, solution design, and program construction. Through practical programming activities, learners will gain an appreciation of the nature and history of computer programming.
Review Process In Testing - 40 Hours
In this course, learners will learn how to review documents, usually any written work product that a human can understand for static testing.
Software Testing Foundations - 100 Hours
In this course, learners will gain basic software testing concepts and skills.
Test Management - 40 Hours
In this course, learners will learn the process of managing tests to ensure fewer design or coding faults. learners will also learn roles and responsibilities for improving the quality of a software product.
Test Process - 40 Hours
To conduct proper testing, a software tester must use a sound process various. In this course, learners will learn how to decide and perform the test activities to achieve established testing objectives.
Testing Documentation - 20 Hours
In this course, learners will learn the objectives and outline of a defect report. They will practice documenting test findings and learn how to properly prepare and present findings to a target audience.
Testing Techniques - 60 Hours
In this course, learners will learn about testing techniques and how to use them to achieve highest quality testing.
Tools For Testing - 60 Hours
Many different types of test tools are used in the testing process. In this course, learners will learn the purpose of using test tools, they will learn the classification of different types of test tools and about test automation risks and benefits.
Career Preparation - 40 Hours
This course introduces learners to career preparation strategies.  Learners will be introduced to job search strategies, interviews and other career management strategies.
How It Works
Getting Started
Our flexible start dates give you plenty of opportunities to plan for school and live your life around it.
Taking the Course
All Robertson Online courses are hosted on Brightspace, an online platform designed to give you everything you need to succeed in remote learning.
Entering the Workforce
Our programs set you up to adapt to industry changes and thrive in our modern digital workforce.
Financial Assistance & Funding
Robertson offers a variety of financial aid opportunities to ease students' stress and allow them to focus on their studies. If you need extra support, we have flexible funding to accommodate all our students, no matter their financial situation. Our dedicated Financial Aid Officers will help you every step of the way.
Questions about tuition & financial assistance?
Contact Admissions
Work Experience Practicum
The practicum is an essential part of a learner's program. It is both a graduation requirement and an extension of in-class learning. The practicum asks you to apply the skills, theories, and concepts that you learned in your classes in an entry-level work experience situation. 
Practicum must begin and end within the dates outlined in your program schedule and enrolment contract. Practicum is a full-time, unpaid commitment, and is jointly-procured — where you work directly with our Practicum team to obtain a training-related placement.  Your active participation with our Practicum team in the search for your practicum placement will enhance your career development skills, industry networking opportunities, and professional communication skills.
Industry Certification
Upon completion of this program, students will have the opportunity to challenge the Certified Tester Foundation Level (CTFL) exam at no cost.
Our curriculum is designed to align with the skills in demand by industry; graduates of this program will be prepared to write the Certified Tester Foundation Level (CTFL). Throughout the program, learners will also be acquainted with a variety of industry relevant software, including Visual Studio Community, Jira, Postman, and Selenium.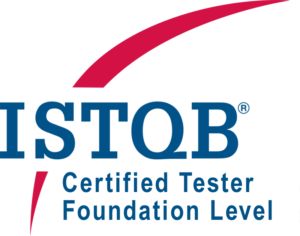 Why study at Robertson?
The Software Tester is an in-demand and fulfilling role that's invaluable to any company creating and producing technology products. Robertson graduates will enter the industry with a competitive edge as they enter the tech field with a diverse skillset. The program is also a great opportunity for those currently working in the tech sector to shift to a more specialized role, allowing them to leverage their previous knowledge and experience.
Let's Get Started
Simply fill out the form below and one of our Student Advisors will provide any extra information you need and get your account activated as early as today.
Program Availability
This program is neither available on campus or via Robertson Online.
Select A Campus