Our goal is to help you get the right training and the right start in your new career.
All of our campuses offer an admissions department to help you find the right career; dedicated, professional, experienced instructors committed to helping you learn the skills you need to be successful in your new career; and Career Services support to help you land your dream job.
Each of our campuses are conveniently located near public transportation, shopping, entertainment and restaurants.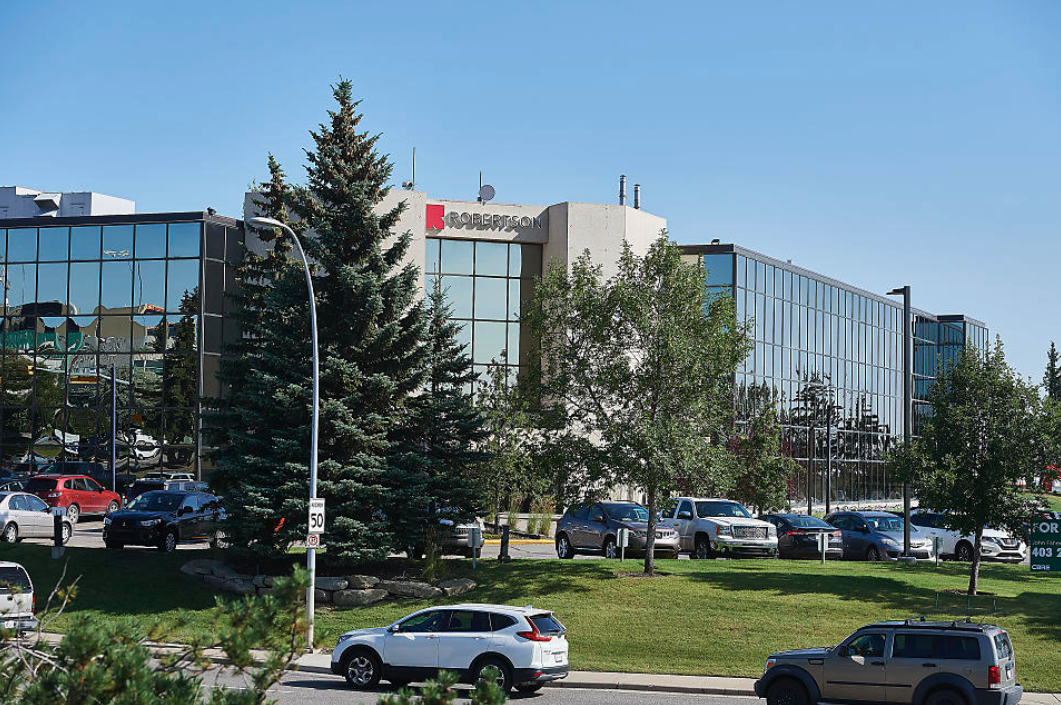 Today, we're diving in to our Calgary campus and giving you all the details of what it's like to be a student there! The newly renovated campus, located at 2912 Memorial Drive SE, Unit 100, will deliver all of Robertson's programs under one roof. 
About the Campus
The new campus, located in a student-friendly neighborhood, was built and designed for the student experience. At Robertson, the student experience is first and foremost, which is why everything was not just remodelled, but it was made entirely new. Each classroom has new LED lighting, new flooring, and new modern technology. Each classroom has a 65-inch Smart TV, which gives students an interactive learning experience. 
Sitting at 23,105 square feet with 19 classrooms and four labs, this college campus is built for the student experience. The classroom sizes range from 12 to 30 students. Each classroom is comfortable built for a range of different classroom sizes. There are 27 different programs offered at our Calgary campus – enough to find the right program for you! Here are some of the programs offered on campus:
Accounting & Payroll Administrator

Accounting Technician

Administrative Office Assistant

Advanced Massage Therapy

Business Administration—Executive Assistant

Community Support Worker

Computer Support Technician

Help Desk Support Technician

Dental Office Administrator

Legal Assistant

Pharmacy Assistant

Pharmacy Technician
There are four labs located on campus: Pharmacy Technician Retail Lab, Pharmacy Technician Institution Lab, Health Care Aid Lab and a Massage Therapy Lab.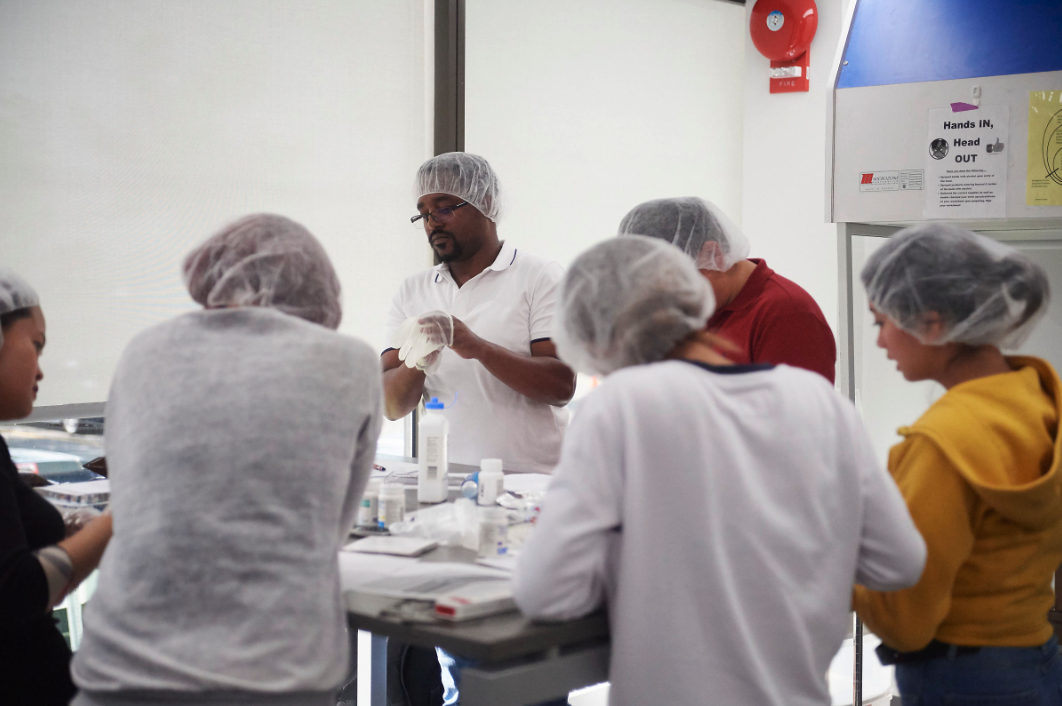 Since the school was built for the student experience, it was important that there was a lot of natural light. Each one of our classrooms are built around the outside of the college, which  means every single one of our classrooms have windows and natural day light. Many studies have been done that show that having natural daylight in the classroom increases mood, productivity, and health.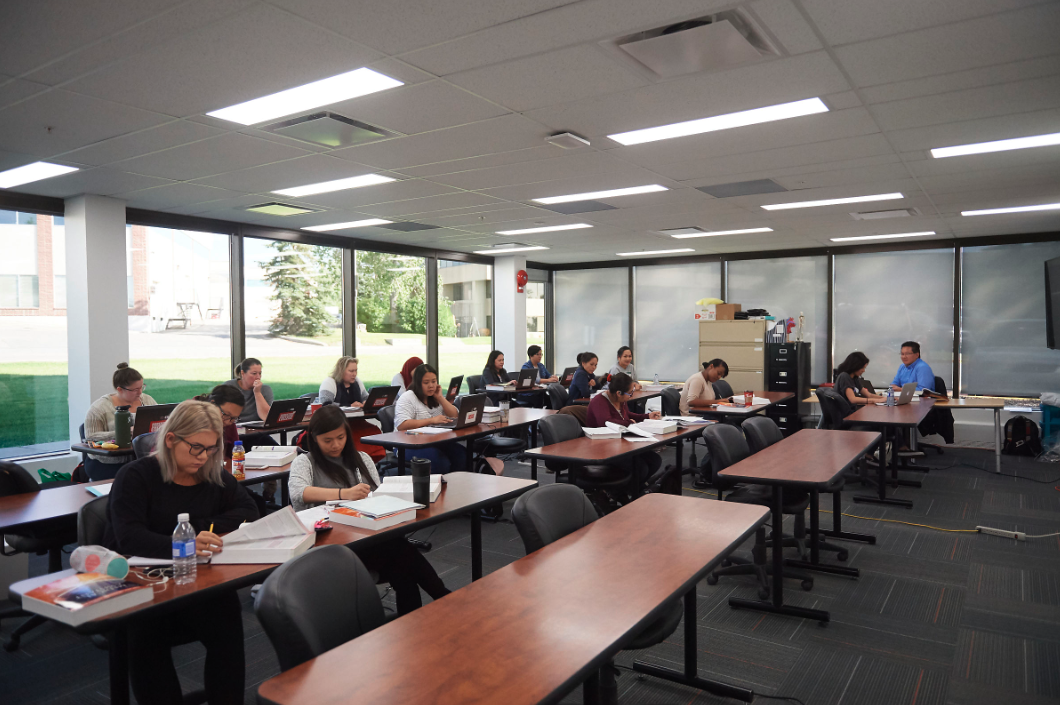 For The Students

 
The campus is equipped with a beautifully large student lounge and a student resource centre. These are areas for students to go between classes or whenever they want to have a space to unwind. Students use this area to do their career search, study, build their resume, or work on group or individual class projects.
How to Get to Campus
Getting to class is an important piece of the puzzle, but the great part of our new Calgary campus is that it's easily accessible for students all around the city. Our campus is made for easy access for students.
It is a 5-minute walk from the Franklin LRT Station, which is a great spot for students to commute in and out of campus. It's also two minutes off of Deer Foot Trail and 10 minutes away from Stony Trail. 
The Neighborhood
The campus is located in a very student-friendly neighborhood with different exits and areas close by. We are in the vicinity of other colleges like CDI College, Sundance College, and ABM College. Not only are there lots of students around in the area, but there are many opportunities for students to find places to explore, eat, and chill.
Things to do around the college
Explore
Calgary has much to offer when it comes to exploring. Even sitting on a bench on a study break and enjoying the beautiful landscapes is enough. If you're looking to keep busy on the weekends, don't worry, there's much to do around campus and the city!
In Calgary you can go hiking, shopping at Marlborough Mall close to campus, go to sporting events, or check out local events. There's always new and exciting events happening in Calgary. Visit Calgary comes out with a list of things to do each month, check out September here.
Eat
Whether you want to eat out or pick up groceries, there are many options in the area. Below are a few of the spots close to campus:
Real Canadian Superstore

Costco

Boston Pizza

White Spot

Olive Garden

Canadian Brewhouse

And many more!
We also understand that being a student means being on a budget. Which is why we've compiled 10 must-try cheap eats in Calgary. Check them out here. 
Interested in studying at Robertson? Book a campus tour where you can see and experience everything for yourself. If you're interested in our Calgary campuses and want to get a good sense of the culture and environment, please reach out and book a tour today. Our tour guides will take you through the classrooms, lounges and study spaces—everywhere you'll become familiar with during the duration of your program.
For more information about Robertson College and our student services, book an appointment with a Student Admissions Advisor here.