Welcome to Winnipeg!
Winnipeg is a thriving, prairie city with a bustling arts and culture scene and plenty of entertainment all year round—yes, even in the middle of January when it's -30C. The population is under one million (approximately 800,000) but it has the major attractions and amenities of a bigger city, like a beloved NHL team, two state-of-the-art market/food halls and incredible theater and music scenes.
Our Winnipeg campus is located at 180 Main Street, which is centrally-located with easy access to the downtown core. It's located on major bus and cycling routes and there's monthly and street parking available on surrounding blocks. Taxis and rideshare apps are also great options. Coffee shops, eateries and nightlife can all be found within walking distance, including the SHED—Sports, Hospitality and Entertainment District.
The campus itself is nestled between York Avenue and Broadway, across the street from Union Station, our historic railway station designed by Warren and Wetmore (the very same architects who designed New York's Grand Central Station!) Thanks to our smaller class sizes, you'll be part of a cohesive, hands-on learning environment.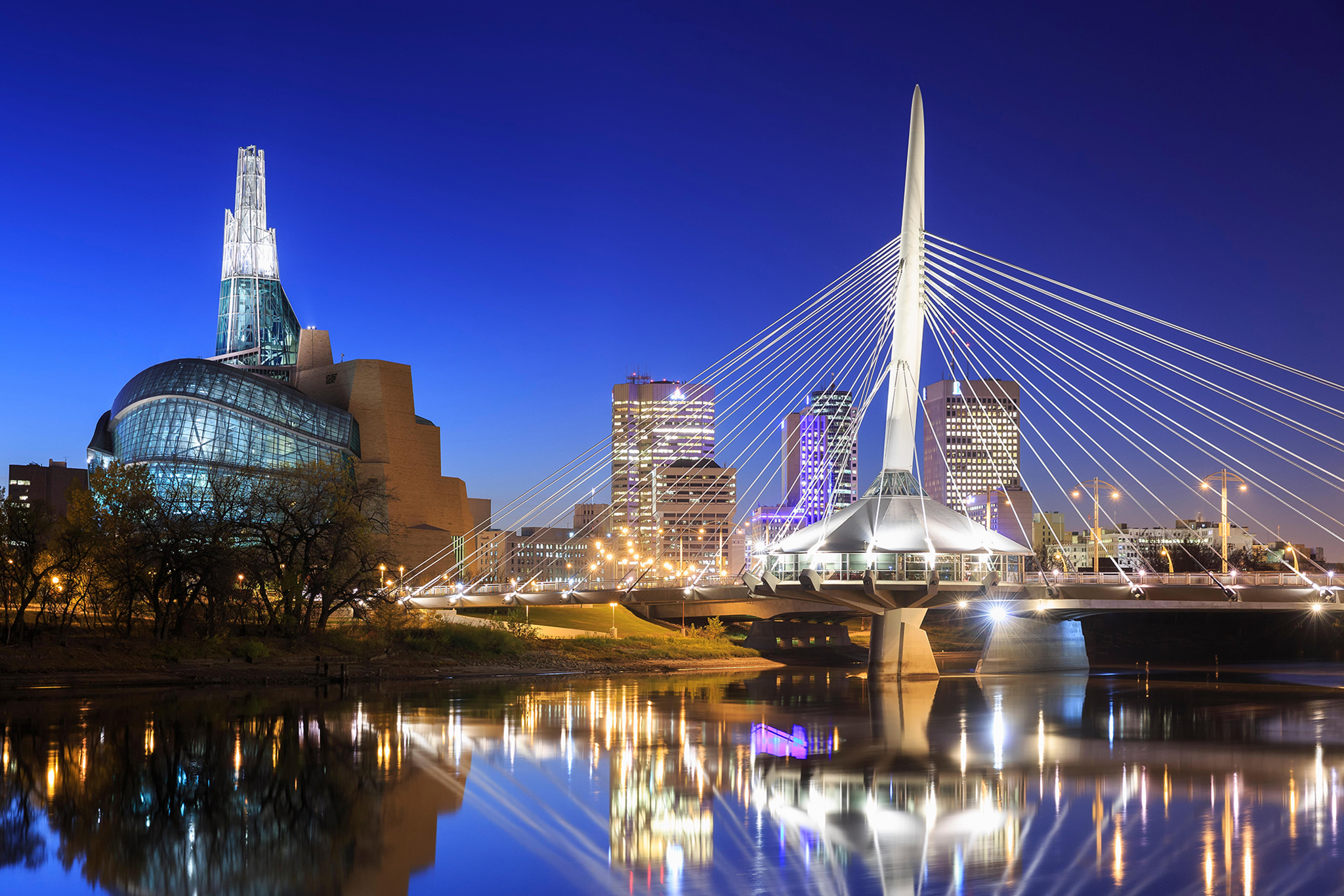 Arts & Culture 
Now, on to the fun stuff. There's so much to discover in the mere walking distance of campus and the surrounding areas. Whether you're looking to cheer for one of Winnipeg's many sports teams, experience our incredible arts and culture, shop 'til you drop or go on a culinary crawl to find some of the city's best food, you'll find no shortage of things to do during your time studying in Winnipeg.
Winnipeg has a thriving arts and culture scene, from ballet to big-name concerts and everything in between. If you peek out the windows of our campus, you'll likely notice the modern, glass structure across the street that was built as an abstract representation of a white dove. This is the Canadian Museum for Human Rights, the first national museum built outside of Canada's capital city and the world's only museum solely dedicated to human rights awareness and education. Admission is free on the first Friday evening of every month, or costs $14 with a valid student ID. It's definitely worth checking out for a deeper understanding of Canada's (and the rest of the world's) endless battle for human rights.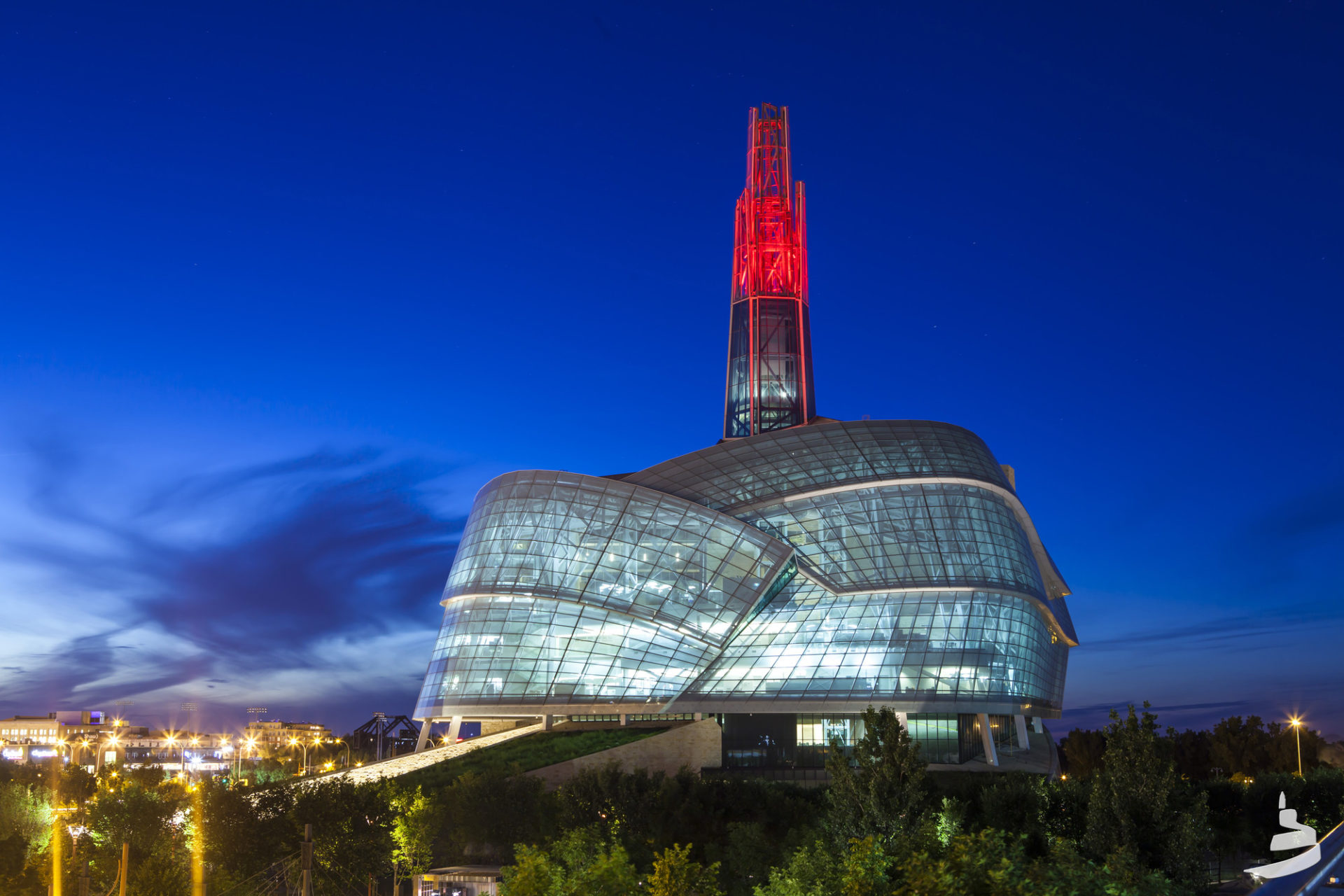 Also nearby is the Manitoba Museum, an award-winning heritage and science center which includes a replica of a full-size 17th-century ship, planetarium and an interactive science gallery. If you're more into art, visit the Winnipeg Art Gallery, Canada's oldest civic gallery, with over 27,000 works including the largest public collection of contemporary Inuit art anywhere— as of March 2021, these pieces are on display at the beautiful Qaumajuq Inuit Art Centre. You can also catch performances by the Royal Winnipeg Ballet and the Winnipeg Symphony Orchestra just a few blocks away, and concerts at Canada Life Centre, The Garrick, Burton Cummings Theatre, the Pyramid Cabaret, and the Times Change(d) High & Lonesome Club happen almost every night of the week. 
Food & Drink 
Winnipeg boasts a pretty spectacular food scene, whether you're looking for fancy fare or just a Fat Boy and fries (a classic Winnipeg burger topped with chili). To start, downtown Winnipeg is home to two fantastic food halls—Hargrave Street Market and The Forks Market. Newly opened at the end of 2019, Hargrave Street Market is attached to Canada Life Centre, making it the perfect place for a bite before a concert or hockey game at the arena. The upscale cafeteria-like space is lined with local food options—burgers, ramen, tacos, pizza and coffee.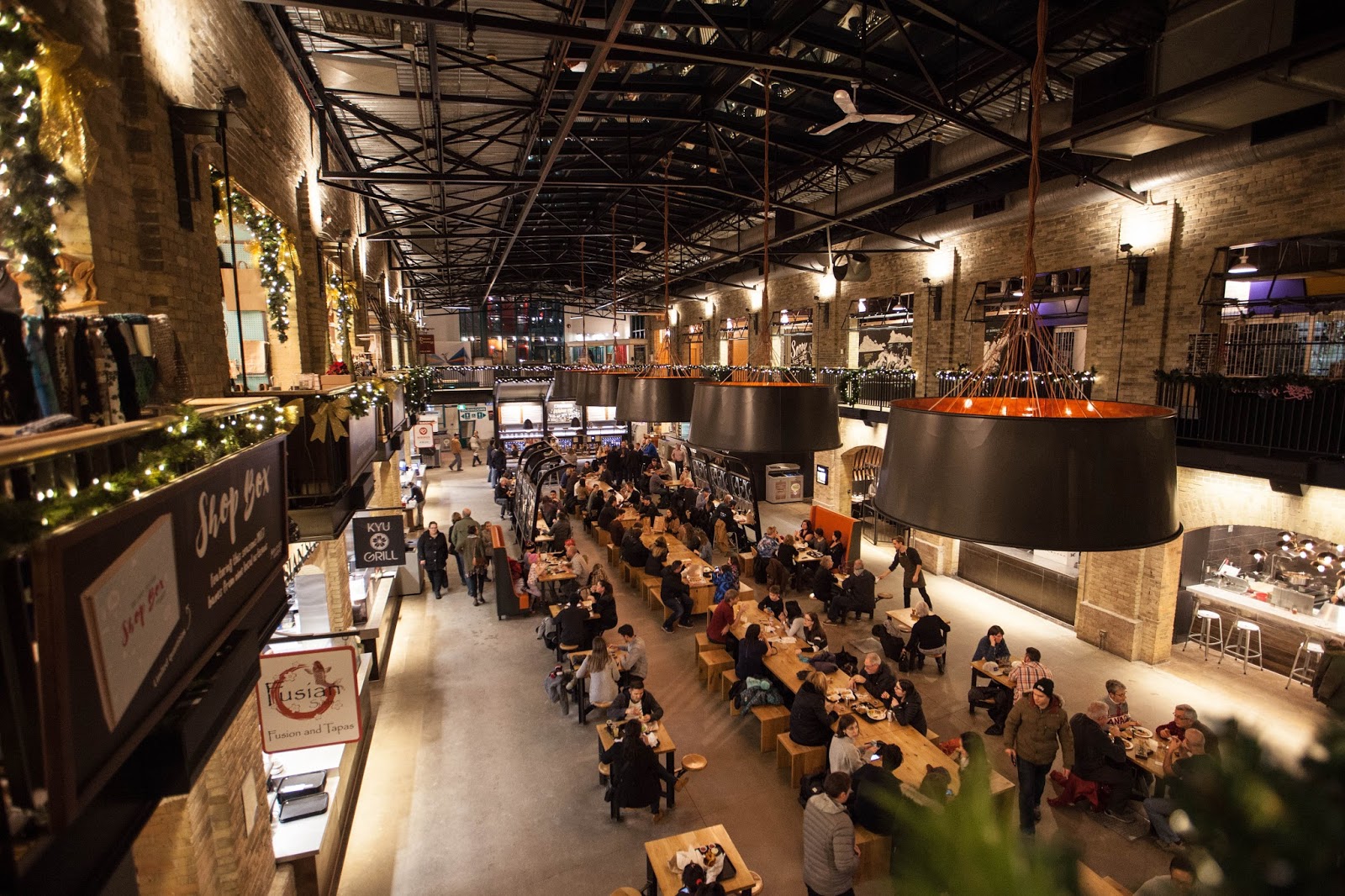 Similarly, The Forks Market offers a diverse selection of local food vendors, including Caribbean, Sri Lankan, Argentinian, Japanese and Greek kiosks. The Forks Market is located at the junction of the Red and Assiniboine rivers in a beautiful, historical brick building that previously housed horses and haylofts. For a truly local food experience, try the poutine at Peasant Cookery, or visit Feast Café Bistro, one of only a few Indigenous-owned and operated restaurants in Canada rooted in First Nations cuisine. 
Right next door to campus is V.J.'s Drive Inn, a classic Winnipeg burger stand that serves up cheeseburgers, Fat Boys, fries and milkshakes. Tip: they only take cash, so visit the ATM beforehand. Down the street is Earls Main Street, a Canadian chain with very affordable happy hour pricing and the perfect patio for people-watching. Just a few blocks up Broadway you'll find Oh Doughnuts, a gourmet doughnut shop with creative flavour offerings like Dunkaroos, pickle dip, and everything bagel.  
During those extra long days of classes and homework, you won't have to go far for your caffeine fix. Walk over to Garry Street Coffee or pop underground into the Winnipeg Square concourse to visit Thom Bargen, another one of Winnipeg's favourite local coffee shops. Parlour Coffee and Fools + Horses are also in walking distance, while multiple larger coffee chains sit on nearby corners.  
In the last few years, Winnipeg's craft beer scene has quickly exploded, with more than a dozen craft breweries now scattered across the city. Closet to campus are Little Brown Jug and The Nonsuch Brewing Co., with Sookram's Brewing Company and the soon-to-open Kilter Brewing Co. also nearby. 
Sports 
Directly across from campus is the Shaw Park baseball stadium, where the Winnipeg Goldeyes (and three-time American Association champs) play their season from May to September. Goldeyes games are incredibly fun and affordable—tickets start as low as $14 per game and there's nothing nicer than sitting outside on a warm summer evening in Winnipeg. Local food vendors serve up classic ballpark snacks and the new Craft Beer Corner has an awesome selection of local draughts. Don't forget to learn the words to 'Take Me Out to the Ball Game' before you go! Just a few blocks northwest of campus is Bell MTS Place, home to both the Winnipeg Jets NHL team and the Manitoba Moose AHL team.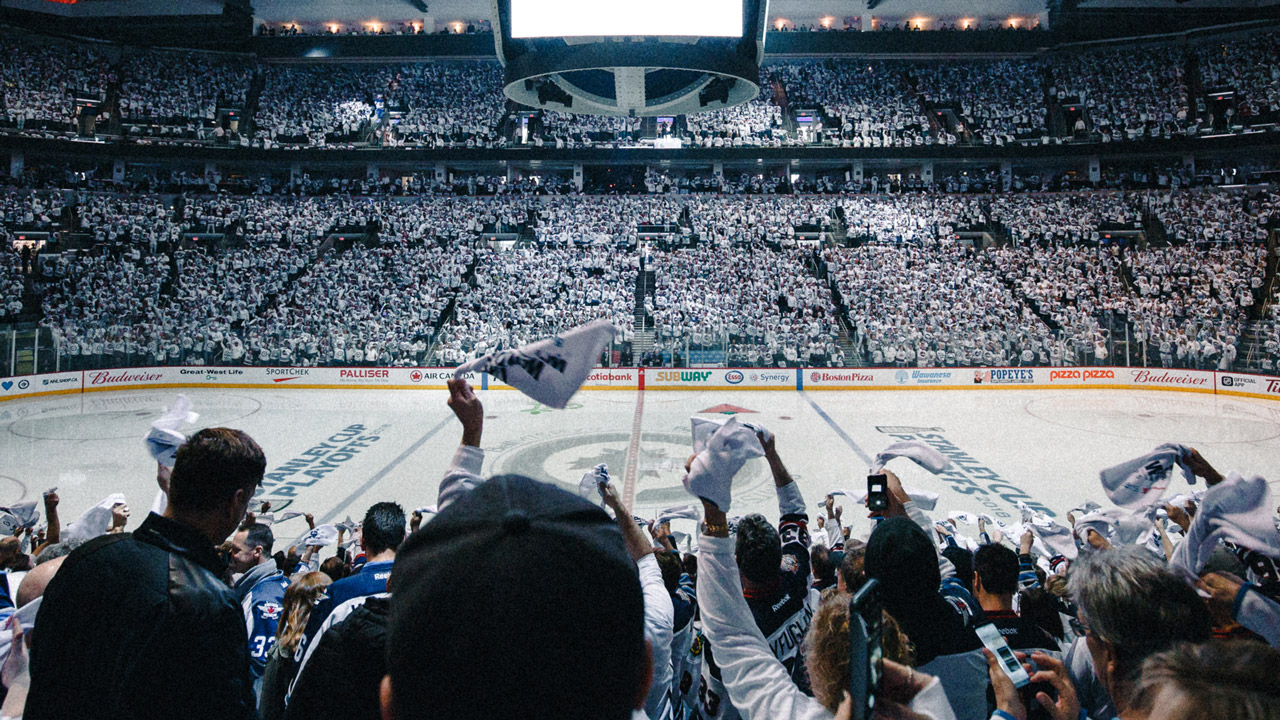 About 20 minutes south of downtown you'll find the sprawling University of Manitoba campus, where the Winnipeg Blue Bombers CFL football team and the Valour FC Canadian Premier League team both play at IG Field. Tickets to both games are inexpensive and the outdoor stadium seats more than 30,000 fans. The Winnipeg Ice WHL team also plays at the nearby Max Bell Centre. 
Shopping
If you're looking to treat yourself to something nice, look no further than CF Polo Park, Manitoba's largest shopping center with more than 200 stores and services, located a few minutes west on Portage Ave by car. If you'd rather shop local at smaller boutiques and stores, consider exploring The Exchange District, a national historic site of Canada and located only a few blocks away from campus. The neighborhood features unique, heritage buildings built between 1880 and 1920 including massive stone and brick warehouses, elegant terracotta-clad buildings, and cobblestone paths and alleyways. Once considered the warehouse district, the area is now home to dozens of boutiques, artist studios, vintage and antique shops, pubs and eateries. The second floor of The Forks Market also offers local, handmade goods, bookstores and services. 
Uniquely Winnipeg
Each winter (conditions permitting), when the Red and Assiniboine rivers freeze over, Winnipeggers can skate along the Guinness World Record's longest naturally frozen skating trail, which reaches as long as ten kilometers at times. The groomed river trail boasts hockey rinks, curling tournaments, a pop-up restaurant on ice and internationally designed warming huts as part of an annual architecture competition. 
If you like escape rooms, video games and laser tag, you'll love Activate Games, a unique set of physically interactive games with over 150 levels that need to be beat in order to earn stars and get high scores with your friends and teammates. It's the first of its kind in Canada and it's a great activity to do with a large group of friends—and relieve some stress while you're at it! 
Located just a few blocks from campus, the Manitoba Legislative Building may seem like just another ordinary house of government, but it harbours many secrets and clues buried throughout it—at least according to Dr. Frank Albo, an architectural historian who has studied the building for almost 20 years. Dr. Albo claims the building to be a modern reconstruction of King Solomon's Temple with the secret traditions of Freemasonry hidden in plain view. Explore the building's magic for yourself, or take his Da Vinci Code-esque Hermetic Code Tour to uncover the secrets alongside Dr. Albo himself. 
Winnipeg is truly a diverse, vibrant city with lots to explore and discover for everyone. Rich with history and full of incredible sights, culture and entertainment, you'll have no trouble finding things to do in the city during your time at our Winnipeg campus. The only trouble is—which will you do first? 
For even more Winnipeg ideas, attractions, and information check out Tourism Winnipeg.
For more information on Robertson's Winnipeg campus, check out our campus page.