Program Overview
Robertson College Legal Assistant program is designed to provide you with a basic understanding of office procedures and to equip you with the skills required to work as a Legal Assistant or to provide administrative support within a legal office.
Gain an understanding of Corporate & Commercial Law, Wills & Estates, Real Estate Law, Immigration Law and Civil Litigation
Learn the fundamentals of the Canadian legal system and the terminology used within a legal setting
Gain an understanding of common office procedures as well as procedures specific to a legal office setting
Learn to use a keyboard properly and improve your typing accuracy
Develop your computer skills and learn to use Microsoft Windows applications including Word, Excel and PowerPoint
Program Delivery
Online Learning
Study on your own schedule with the option to attend live lectures throughout the week to connect with your instructor.
Remote learning doesn't mean you're doing it on your own! You will always have the support of your instructors and education team through video calls, discussion boards and more.
Brightspace helps you stay on track and hold you accountable while giving you flexibility.
Visit our Online Learning to learn more about this delivery format.
Program Details
Quick Facts

Format:

Duration:
46 Weeks (11.5 Months)

Practicum:
4 Weeks
Learn More
Admission Requirements
Our admissions agents can work with you to ensure you meet the program's criteria. This program is not currently open to International Students.
Need advice? A Student Admissions Advisor is here to support you.
Contact Admissions
Career Opportunities
Graduates of the Legal Assistant program will find employment in legal firms, legal departments within corporations, real estate agencies, leasing offices, insurance companies, government departments and municipal, provincial and federal courts as:
Legal Assistant
Legal Secretary
Judicial Clerk
Administrative Assistant
Administrative Professional
Job prospects for the Legal Administrative Assistant occupation (NOC-1242) remain moderate to strong for the period of 2021 – 2023 for much of Canada. This can be attributed to a number of contributing factors including (but not limited to): employment growth resulting in the creation of new positions and some opportunities due to retirement.
Continue your research:
You could be earning in less than a year
Lifetime Career Services
Even though you'll leave Robertson once you graduate, we will support you throughout your career. Our team will help you with resume building, job hunting and interview preparation and will continue to guide you as you advance in your role.
Before you graduate, you'll be paired with a career specialist in your field who will help you find a meaningful place to start your career. As a graduate, you'll have lifelong access to student services that are committed to your success and helping you thrive.
Learn more about Lifetime Career Services.
Next Start Dates
Online on your own time with 3 real-time optional sessions per week with your instructor. Real-time sessions are recorded so you have the option to watch them at a later time.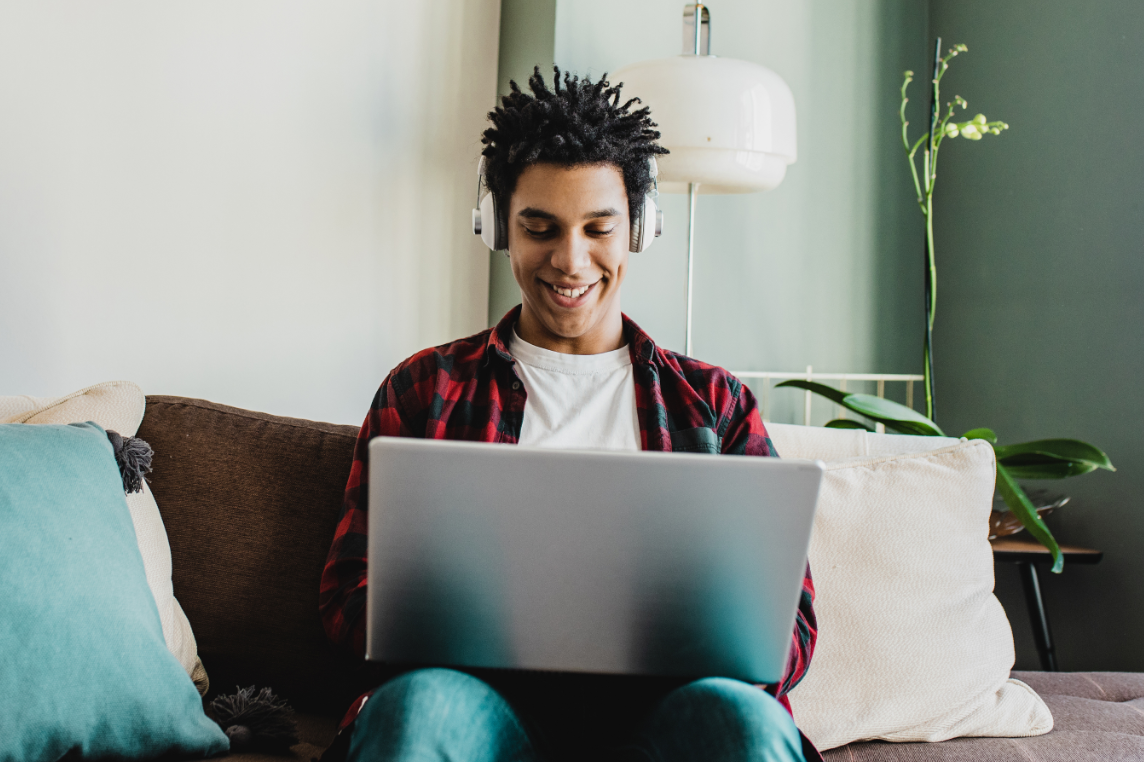 New start dates are being released all the time. Contact us for more dates.
Topics of Study
Administrative Office Procedures - 60 Hours
HIntroduces students to common office procedures, such as human relations; organization structure and office layout; office technology; front-line reception; aspects of business communication specific to the office professional and record keeping.
Business Communications - 60 Hours
Develops professional business skills necessary to communicate in a dynamic workplace while also emphasizing the role technology plays in communication and best practices for using technology in the workplace.
Civil Litigation - 60 Hours
Provides a theoretical overview of civil litigation, including the applicable court structure and legal terminology. Introduces students to the to the procedural routes required in the stages of litigation and the documentation at the various stages.
Corporate & Commercial Law - 60 Hours
Reviews the basic structure of corporations as well as how to collect and prepare incorporation documents
Criminal Law - 40 Hours
Studies the Canadian Legal System by focusing on the nature of criminal law, criminal code offences, criminal defences, and the laws which guide the judiciary.
Customer Service - 20 Hours
Provides a foundation for customer service and focuses on building lifelong customer relationships though the development of positive customer care approaches.
Family Law - 60 Hours
A theoretical and practical look at Canadian family law is the focus of this course. Topics include divorce, annulments, separations, mediation, the division of property and child custody.
Immigration Law - 40 Hours
Introduces students to Canadian immigration law, specifically, to the various rules, procedures, and policies set out by Citizenship and Immigration Canada (CIC). Students also become familiar with the Immigration and Refugee Board (IFB) and how the refugee claim process functions.
Introduction to Electronic Document Processing - 20 Hours
Provides attorneys a more efficient way to search for, organize, and analyze documents and transcripts when preparing a case. Students in this course become familiar with this software.
Introduction to Human Resources - 20 Hours
Explores a general overview of the human resource functions that assist an organization to deliver value through proper management of the employee life cycle.
Keyboarding - 20 Hours
Improves touch typing skills on a keyboard with a focus on improving speed and accuracy. This course increases job efficiency and understanding of work station ergonomics.
Legal Keyboarding - 20 Hours
Focuses on keyboarding speed and accuracy of students when focusing on the preparation of legal documents using legal terminology.
Legal Office Procedures & Precedents - 60 Hours
Introduces students to standard operating procedures in a legal office environment. Students learn the basics of creating legal documents, maintaining client files, and performing basic legal financial transactions. In addition to covering these basics, students consider various issues related to ethics, confidentiality and code of conduct in the legal field.
Legal Transcription - 60 Hours
Explores Latin terminology used within the legal field. Students learn how to use legal citations in legal memoranda. Emphasizes proper use of punctuation, grammar, editing and proofreading.
Microsoft Office Applications - 80 Hours
Prepares students to perform functions common to all Microsoft Windows applications. Elements include the ability to create and manipulate Word, Excel, or PowerPoint applications, modify the display of toolbars and other on-screen elements, use online help, and perform file management, editing, formatting and printing functions common to most Windows applications.
Real Estate & Conveyancing - 60 Hours
Familiarizes students with real estate law, and the legal procedures necessary to document the selling, transferring, purchasing and mortgaging of property.
Wills & Estates - 60 Hours
Introduces students to the basic legal procedures relating to wills and estates.
Learning Experience
Classes
Have the flexibility to live your life while going to school with our half-day classes. Our flexible start dates and small class sizes give you plenty of opportunities to learn when it's best for you and gain the hands-on skills to succeed in any industry.
Industry-Leading Instructors
Learn from industry professionals who bring real-life experience into the classroom. You can book office hours or get virtual support from your instructors through Brightspace, where you can schedule video appointments and use instant messenger to ask questions.
Lifelong Career Services
Connect with a career specialist in your field who will help you find a meaningful place to start your career. As a graduate, you'll have lifelong access to student services that will help you with resume building, interview preparation and networking.
How It Works
Getting Started
Our flexible start dates give you plenty of opportunities to plan for school and live your life around it.
Taking the Course
All Robertson Online courses are hosted on Brightspace, an online platform designed to give you everything you need to succeed in remote learning.
Entering the Workforce
Our programs set you up to adapt to industry changes and thrive in our modern digital workforce.
Visit the How It Works page to learn more about our online student experience. To learn more about how Brightspace gives you everything you need to succeed in your online courses, click here.
Financial Assistance and Funding
Robertson offers a variety of financial aid opportunities to ease students' stress and allow them to focus on their studies. If you need extra support, we have flexible funding to accommodate all our students, no matter their financial situation. Our dedicated Financial Aid Officers will help you every step of the way.
Questions about tuition and funding?
Contact Admissions
Practicum
The practicum is an essential part of a learner's program. It is both a graduation requirement and an extension of in-class learning. The practicum asks you to apply the skills, theories, and concepts that you learned in your classes in an entry-level work experience situation. 
Practicum must begin and end within the dates outlined in your program schedule and enrolment contract. Practicum is a full-time, unpaid commitment, and is jointly-procured — where you work directly with our Practicum team to obtain a training-related placement.  Your active participation with our Practicum team in the search for your practicum placement will enhance your career development skills, industry networking opportunities, and professional communication skills.
Let's Get Started
Simply fill out the form below and one of our Student Advisors will provide any extra information you need and get your account activated as early as today.
Program Availability
This program is neither available on campus or via Robertson Online.
Select A Campus